Bonnie Clearwater & Duchamp's Fountain
One hundred years ago, Dada artist Marcel Duchamp forever changed the nature of art when he submitted Fountain, a porcelain urinal signed R. Mutt for the Society of Independent Artists exhibition in New York (April 9, 1917). This exhibition was an open call to artists in which any submission would be shown. Duchamp, who was on the Society's board, tested the limits of the organization's guidelines by anonymously submitting what would become his most famous readymade (an ordinary manufactured object that he designated as a work of art). The subsequent rejection of Duchamp's Fountain by the exhibition's organizers ignited a controversy that continues today about the definition of art and who gets to pass judgment.
NSU Art Museum Fort Lauderdale marked this landmark 100th anniversary with the exhibition Some Aesthetic Decisions: A Centennial Celebration of Marcel Duchamp's Fountain. The exhibition featured works by artists including Duchamp, Cory Arcangel, John Baldessari, Sophie Calle, Judy Fiskin, Sherrie Levine, Jeff Koons, Jorge Pardo, Francis Picabia, Julian Schnabel, Andy Warhol, Kara Walker and others in a variety of mediums that address issues of beauty, value and judgment. The exhibition is organized by NSU Art Museum Fort Lauderdale.
Works in the exhibition that directly address Fountain include Alfred Stieglitz's photograph of Duchamp's original that was published in the periodical The Blind Man No 2, 1917. Stieglitz, a major proponent of the avant-garde, also was on the board of the Society of Independent Artists, and resigned along with Duchamp and other prominent members over the controversy. Stieglitz's photograph contributed to the debate concerning Duchamp's aesthetic intentions.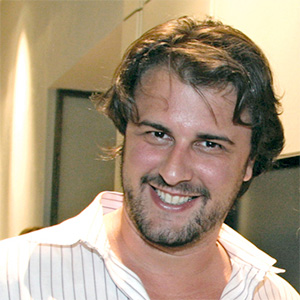 Aaron Glickman is a Miami native. After earning his degree in theatre from Florida State University, Aaron headed west to Los Angeles where he lived and worked for a decade. In 2006, he came home to launch Luxury Condo Living magazine – a print publication that covered the luxury condo lifestyle. As the impending real estate crash loomed, Aaron identified SocialMiami, a society blog with highly targeted following. After creating a business strategy designed to transform the platform into an online glossy magazine, Aaron became publisher, and the platform increased in revenue and site visitors by 10 times. He developed partnerships and marketing strategies with many of Miami's most powerful brands, and created viral editorial strategies that highlighted the city's greatest influencers. Additionally, Aaron became more involved with his community, sitting on committees and raising funds for Baptist Health, Miami Children's Museum, Miami Children's Hospital, YoungArts and many more. Aaron is currently a board member of Miami Theater Center and in 2015 was honored as a Miracle Maker by the Women's Committee of Big Brothers Big Sisters of Greater Miami. That same year, Aaron returned to the stage playing Richard Sherman in The Seven Year Itch at Miami Theater Center. His new media venture, Current.Miami, is a video-based digital media platform with an emphasis on storytelling.