Street Art at Hard Rock Stadium
Goldman Global Arts unveiled its first mega project with the Miami Dolphins in the newly reconstructed Hard Rock Stadium. Transforming the facility into a vibrant, monumental public art experience, the landmark project looks to create an artistic legacy and cement Hard Rock Stadium as an iconic, world class, cultural venue of Miami.
 Highlighting 18 artists from ten countries, the mural project is curated by GGA Co-Founders, Jessica Goldman Srebnick and artist Peter Tunney. Goldman Srebnick is the powerhouse behind Wynwood Walls, the world-renowned outdoor street art museum recognized as a major force in the global street art movement and the revitalization of the Wynwood neighborhood.
 It was the Wynwood Walls that served as inspiration for the project. After a visit to the street art mecca, Dolphins Owner Stephen Ross was struck by the scale and ambition of the artwork and knew he wanted to incorporate this energetic and engaging medium into the stadium.
 Ross, a long-time supporter of the arts, says, "Miami is a truly aspirational city and a leader culturally in this country and in some ways the rest of the world. This stadium is a global entertainment destination that reflects Miami's cultural significance in music, sports, entertainment and now the arts."
Goldman Srebnick adds, "The Hard Rock Stadium project is thrilling because of the uniqueness of its architectural form and becomes the perfect backdrop for this most ambitious project. The artistic story we are telling with the Dolphins at their stadium is a truly international one that reflects the energy of the Miami community and signifies the commitment of Stephen Ross and the Dolphins organization in creating a world class global venue."
The GGA team has assembled an exceptional line-up of international artists who bring a variety of techniques and styles together to create a jaw-dropping tapestry of urban art contained in a single location. Among the U.S. contingent of eight artists is CRASH, a representative of the first generation of graffiti artists that emerged from NYC in the seventies. Six European artists include Portugal's Vhils, one of the most innovative artists working today whose textural murals come to life after he drills and jackhammers away layers of concrete revealing his portraits. South America is represented by the bold and colorful works of three artists: Felipe Pantone, Dasic Fernandez and the art collective AVAF. Rounding out the group from Australia is Fintan Magee, whose surreal and figurative large-scale works dominate landscapes around the globe.
Much like at the Wynwood Walls, the artwork will expand and change over time. The rotation of the murals will enable the dialogue to consistently change and expose an ageless audience to different artists with different styles. Goldman Srebnick offered, "The boundaries of art are changing. This project will continue to shift the paradigm of how people interact with art."
The full list of street artists involved in the first phase of the project are:
•                    The London Police (U.K.)
•                    CASE (Germany)
•                    POSE (U.S.)
•                    Peter Tunney (U.S.)
•                    Tristan Eaton (U.S.)
•                    Fintan Magee (Australia)
•                    Logan Hicks (U.S.)
•                    1010 (Germany)
•                    Pichi and Avo (Spain)
•                    VHILS (Portugal)
•                    CRASH (U.S.)
•                    Dasic Fernandez (Chile)
•                    MOMO (U.S.)
•                    AVAF (Brazil & France)
•                    Felipe Pantone (Argentina)
•                    HUEMAN (U.S.)
•                    HOW&NOSM (Germany)
•                    Jen Stark (U.S.)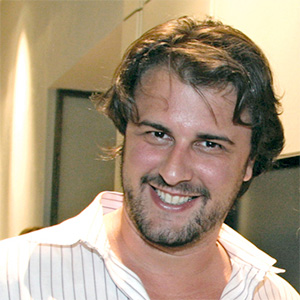 Aaron Glickman is a Miami native. After earning his degree in theatre from Florida State University, Aaron headed west to Los Angeles where he lived and worked for a decade. In 2006, he came home to launch Luxury Condo Living magazine – a print publication that covered the luxury condo lifestyle. As the impending real estate crash loomed, Aaron identified SocialMiami, a society blog with highly targeted following. After creating a business strategy designed to transform the platform into an online glossy magazine, Aaron became publisher, and the platform increased in revenue and site visitors by 10 times. He developed partnerships and marketing strategies with many of Miami's most powerful brands, and created viral editorial strategies that highlighted the city's greatest influencers. Additionally, Aaron became more involved with his community, sitting on committees and raising funds for Baptist Health, Miami Children's Museum, Miami Children's Hospital, YoungArts and many more. Aaron is currently a board member of Miami Theater Center and in 2015 was honored as a Miracle Maker by the Women's Committee of Big Brothers Big Sisters of Greater Miami. That same year, Aaron returned to the stage playing Richard Sherman in The Seven Year Itch at Miami Theater Center. His new media venture, Current.Miami, is a video-based digital media platform with an emphasis on storytelling.