Emerging Artist: Dominique Roitman
Dominique Roitman is high school senior at New World School of the Arts. A multi-lingual artist, her work has been a series of explorations to understand her relationship with Judaism, and to better understand her identity. Through the manipulation of different medias, she has created a variety of pieces that explore this concept.
Artist Statement
I am breaking through my religious restrictions. I am a Jewish American immigrant from Argentina with roots originating from Northern Europe. My work questions certain aspects of my religion, such as marriage, gender roles, politics, and cultural issues that are results of the religion. By cutting into family photos, I simultaneously emphasize and isolate the parts that are important. I physically manipulate photographs of my parents and grandparents at pertinent moments in their Jewish lives. I am remaking these images on my own terms. My values, my respect, and my loyalty to my religion have not been diminished by my reflections, but rather transformed into art that has helped me better understand my heritage.watch full film Beauty and the Beast online
Because of the relationship that exists between my family and myself, my observations of their actions as well as mine, have led me to continue my understanding of the relationships that I have with each of them and that they have with each other. My goal is to express all of these relationships through the use of different media such as photography and collage.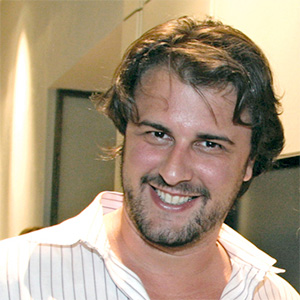 Aaron Glickman is a Miami native. After earning his degree in theatre from Florida State University, Aaron headed west to Los Angeles where he lived and worked for a decade. In 2006, he came home to launch Luxury Condo Living magazine – a print publication that covered the luxury condo lifestyle. As the impending real estate crash loomed, Aaron identified SocialMiami, a society blog with highly targeted following. After creating a business strategy designed to transform the platform into an online glossy magazine, Aaron became publisher, and the platform increased in revenue and site visitors by 10 times. He developed partnerships and marketing strategies with many of Miami's most powerful brands, and created viral editorial strategies that highlighted the city's greatest influencers. Additionally, Aaron became more involved with his community, sitting on committees and raising funds for Baptist Health, Miami Children's Museum, Miami Children's Hospital, YoungArts and many more. Aaron is currently a board member of Miami Theater Center and in 2015 was honored as a Miracle Maker by the Women's Committee of Big Brothers Big Sisters of Greater Miami. That same year, Aaron returned to the stage playing Richard Sherman in The Seven Year Itch at Miami Theater Center. His new media venture, Current.Miami, is a video-based digital media platform with an emphasis on storytelling.