First time director, Ashley Sebok,  provides Current.Miami with a visual portrait of Entourage Expo 2017, a program organized by The African Heritage Cultural Center to develop and highlight young aspiring artists in Liberty City.
. . .
Children: (Dancing and singing)
Zipporah Hayes: Entourage is really a special apprentice program. Where if a parent sees that  their child is a great singer, they just can't turn it off, they're waking everybody else up at night. They're waking everybody up in the morning. I went through that so I understand as a child they can't help it. They're writing songs. When they wake up that's what they do. They want to go to the studio. They want to sing here, sing there. That's where I think entourage comes in. That means that child really wants to pursue music as a career.
Maya Missoudan: I'm a very shy person to people that I don;t know. I tend to be quiet, sit in the back and never say anything and now I'm more of an outgoing person. Whenever I see anybody or I feel I need to help somebody, I'm not afraid to speak and I'm very shy especially in Spanish. So now I come out more where I take speaking Spanish as an African-American girl a strength rather than a weakness.
Hayes: We gear and we train them, we develop them as recording artists, as performing artists for the world. So we let them know image is important. You're beautiful the way you are, but camera's have resolution. So you might need a little make-up. We let them know with image consultation what fits their body well, what works with them, and how to establish an image. And their names, how to come up with a name, a unique name and catchy name for the world to remember you by.
Her name is Imani Lowe. Her first audition was interesting. She sang an Adele. She got on stage and I said well she's pretty. And when she started singing I said, well How old is she? She sounds like a grown woman. No, I'm serious. So her, she's been marketed as Miss Imani Lowe.
Miss Imani Lowe: It's helped me as a growing child, a young lady, what family is mostly. Even away from your blood family. So it helped me mature through my age and having everyone else to talk to and a shoulder to lean on, someone to talk to when I'm happy or sad.
Wesley W. Wray: Entourage it helps me to be way better and I'm glad that it helped me because I like what I do for my craft. I needed to work on my dynamics meaning crescendos, making sound like it's an actual recording. And my energy was good. I'm a great entertainer.
Hayes: It takes more work. You know, the pay may not add up to however much more you put into it, but that's what these kids need, cause that's what I received. And I instill that in my kids. And that's why I am where I am. That old school training– there it is, old school training. You can never go wrong with that. It's gonna make you.
Children: (piano and sing "Moment 4 Life" and fade out)

About the Director
Ashley Sebok was born in The Hague, Netherlands, and raised in Miami. As the only child to a Dutch father and Liberian mother, Ashley's cultural heritage continues to be a defining part of her personal and artistic journey, informing her process and practice.  Ashley discovered her love for film and photography while on a semester abroad in India during her senior year of high school, which resulted in a strong portfolio that earned her a full scholarship to Parsons the New School for Design in New York, with opportunities to study in Paris and Beijing.  Since graduation, Ashley focuses her artistic practice on photography, film, and video installation, exploring intersectionality, cultural identity, family, femininity, and motherhood.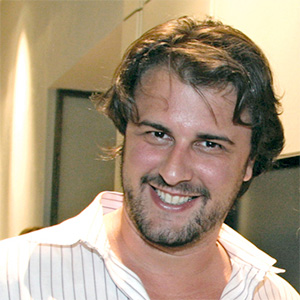 Aaron Glickman is a Miami native. After earning his degree in theatre from Florida State University, Aaron headed west to Los Angeles where he lived and worked for a decade. In 2006, he came home to launch Luxury Condo Living magazine – a print publication that covered the luxury condo lifestyle. As the impending real estate crash loomed, Aaron identified SocialMiami, a society blog with highly targeted following. After creating a business strategy designed to transform the platform into an online glossy magazine, Aaron became publisher, and the platform increased in revenue and site visitors by 10 times. He developed partnerships and marketing strategies with many of Miami's most powerful brands, and created viral editorial strategies that highlighted the city's greatest influencers. Additionally, Aaron became more involved with his community, sitting on committees and raising funds for Baptist Health, Miami Children's Museum, Miami Children's Hospital, YoungArts and many more. Aaron is currently a board member of Miami Theater Center and in 2015 was honored as a Miracle Maker by the Women's Committee of Big Brothers Big Sisters of Greater Miami. That same year, Aaron returned to the stage playing Richard Sherman in The Seven Year Itch at Miami Theater Center. His new media venture, Current.Miami, is a video-based digital media platform with an emphasis on storytelling.