Miami Beach Kundalini Yoga Festival
Memorial Day weekend brought to the North Beach region of Miami Beach the Miami Beach Kundalini Yoga Festival. Co-produced by local Kundalini expert Mia Glick and The Rhythm Foundation, the Festival included Kundalini yoga, meditation and other classes led by 26 professionals from around the world including top South Florida practitioners, and also included a wonderful selection of music – mantra chant songs, kirtan, bhangra dance, and more.
The Rhythm Foundation is a Miami Beach-based nonprofit cultural organization that presents international music and manages the North Beach Bandshell.
Organizers were pleased with this inaugural event and anticipate it growing into a new Memorial Day tradition for Miami Beach.
Kundalini Yoga is also known as laya yoga – a form of yoga influenced by Shaktism and Tantra and Kundalini's name is derived from an awakening of kundalini energy through the practice of meditation, pranayama, chanting mantra and yoga asana.Watch movie online The Transporter Refueled (2015)
Kundalini yoga is known as "the yoga of awareness", and aims to cultivate the creative spiritual potential of a human to uphold values, speak truth, and focus on the compassion and consciousness needed to serve and heal others.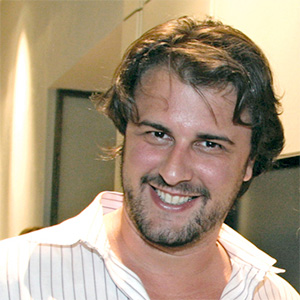 Aaron Glickman is a Miami native. After earning his degree in theatre from Florida State University, Aaron headed west to Los Angeles where he lived and worked for a decade. In 2006, he came home to launch Luxury Condo Living magazine – a print publication that covered the luxury condo lifestyle. As the impending real estate crash loomed, Aaron identified SocialMiami, a society blog with highly targeted following. After creating a business strategy designed to transform the platform into an online glossy magazine, Aaron became publisher, and the platform increased in revenue and site visitors by 10 times. He developed partnerships and marketing strategies with many of Miami's most powerful brands, and created viral editorial strategies that highlighted the city's greatest influencers. Additionally, Aaron became more involved with his community, sitting on committees and raising funds for Baptist Health, Miami Children's Museum, Miami Children's Hospital, YoungArts and many more. Aaron is currently a board member of Miami Theater Center and in 2015 was honored as a Miracle Maker by the Women's Committee of Big Brothers Big Sisters of Greater Miami. That same year, Aaron returned to the stage playing Richard Sherman in The Seven Year Itch at Miami Theater Center. His new media venture, Current.Miami, is a video-based digital media platform with an emphasis on storytelling.