The Miami Rail Presents Curator Rujeko Hockley
The Miami Rail's 19th visiting writer was Rujeko Hockley, assistant curator of contemporary art at the Brooklyn Museum. Rujeko came to Miami and led a lecture about her upcoming exhibition – We Wanted a Revolution: Black Radical Women, 1965-1985. The lecture took place at the ArtCenter/South Florida's downtown location.
Miami Rail publisher, Nina Johnson-Milewski, had a brief conversation with Rujeko just prior to her lecture, providing us with the opportunity to learn more about this up-and-coming curator.
Rujeko's interests include modern and contemporary art, with a particular focus on conceptual and other avant-garde practices, social movements, and the African diaspora. She is a Ph.D. candidate in the visual arts department at the University of California, San Diego. Previously, Hockley worked as curatorial assistant at The Studio Museum in Harlem. She has also organized exhibitions and programs at various independent spaces in San Diego and New York, and has written broadly on contemporary art. She received her B.A. in Art History from Columbia University.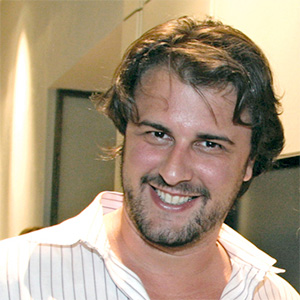 Aaron Glickman is a Miami native. After earning his degree in theatre from Florida State University, Aaron headed west to Los Angeles where he lived and worked for a decade. In 2006, he came home to launch Luxury Condo Living magazine – a print publication that covered the luxury condo lifestyle. As the impending real estate crash loomed, Aaron identified SocialMiami, a society blog with highly targeted following. After creating a business strategy designed to transform the platform into an online glossy magazine, Aaron became publisher, and the platform increased in revenue and site visitors by 10 times. He developed partnerships and marketing strategies with many of Miami's most powerful brands, and created viral editorial strategies that highlighted the city's greatest influencers. Additionally, Aaron became more involved with his community, sitting on committees and raising funds for Baptist Health, Miami Children's Museum, Miami Children's Hospital, YoungArts and many more. Aaron is currently a board member of Miami Theater Center and in 2015 was honored as a Miracle Maker by the Women's Committee of Big Brothers Big Sisters of Greater Miami. That same year, Aaron returned to the stage playing Richard Sherman in The Seven Year Itch at Miami Theater Center. His new media venture, Current.Miami, is a video-based digital media platform with an emphasis on storytelling.