We captured a little slice from the Radioee.net broadcast, which transmitted live from a 16-person bicycle traveling The Underline, a planned 10-mile linear park and urban trail located beneath Miami's elevated Metrorail.
In an irreverent manner that captured spontaneous interactions from a host of Miami creatives, thinkers and influencers, CICLO hosed a variety of discussions about park planning, development, parkitecture, education, music and more. 
The path of the 16 person party bike took guests and listeners through The Underline's future path, stopping at Brickell, Vizcaya, Coconut Grove, Douglas Road, University, South Miami, Dadeland North, and Dadeland South stations.

The radioee.net, CICLO team includes artist and host Agustina Woodgate, sound and graphic designer Sebastian Bellver, producer and public curator Stephanie Sherman, mobility manager Hernan Woodgate, and production assistant Camila Alvarez.  

This latest three-day broadcast of Radioee.net was supported by The Underline Miami, The Miami-Dade Department of Cultural Affairs, ArtPlace America, and Art in Public Places. The 16 person party bike was supplied and operated by CycleParty Miami.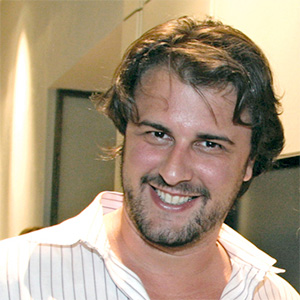 Aaron Glickman is a Miami native. After earning his degree in theatre from Florida State University, Aaron headed west to Los Angeles where he lived and worked for a decade. In 2006, he came home to launch Luxury Condo Living magazine – a print publication that covered the luxury condo lifestyle. As the impending real estate crash loomed, Aaron identified SocialMiami, a society blog with highly targeted following. After creating a business strategy designed to transform the platform into an online glossy magazine, Aaron became publisher, and the platform increased in revenue and site visitors by 10 times. He developed partnerships and marketing strategies with many of Miami's most powerful brands, and created viral editorial strategies that highlighted the city's greatest influencers. Additionally, Aaron became more involved with his community, sitting on committees and raising funds for Baptist Health, Miami Children's Museum, Miami Children's Hospital, YoungArts and many more. Aaron is currently a board member of Miami Theater Center and in 2015 was honored as a Miracle Maker by the Women's Committee of Big Brothers Big Sisters of Greater Miami. That same year, Aaron returned to the stage playing Richard Sherman in The Seven Year Itch at Miami Theater Center. His new media venture, Current.Miami, is a video-based digital media platform with an emphasis on storytelling.