Seaside Bohemia – North Beach
On the north end of Miami Beach – from 62nd street to 87th street – is North Beach, an area that differs from the rest of Miami Beach.
In this seaside bohemia, drum circles happen on the beach sand during the full moon. MiMo buildings – built after WWII – are mixed with modern structures on Collins Avenue, and quaint two-story MiMo buildings are set in the backstreets housing many who can't afford the lux settings of South Beach.
Farmers markets and public gatherings occur around a restored fountain in the Normandy Isles district. And hip concerts and food truck rallies are thrown at The Bandshell, a 1950s MiMo concert venue that sits adjacent to the beach.
The City of Miami Beach is putting a lot of effort and money into both the development and preservation of North Beach . Local parks have been built and restored. Events are continually in the works to bring about a community atmosphere. And plans are underway to bring greater economic prosperity to the entire neighborhood.
This documentary piece shows some of the aspects of this area in transition, and sheds light on a few of the people and places that make it special.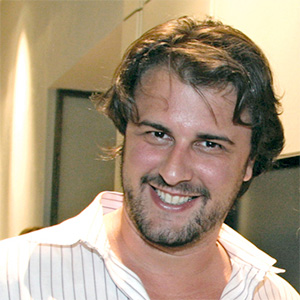 Aaron Glickman is a Miami native. After earning his degree in theatre from Florida State University, Aaron headed west to Los Angeles where he lived and worked for a decade. In 2006, he came home to launch Luxury Condo Living magazine – a print publication that covered the luxury condo lifestyle. As the impending real estate crash loomed, Aaron identified SocialMiami, a society blog with highly targeted following. After creating a business strategy designed to transform the platform into an online glossy magazine, Aaron became publisher, and the platform increased in revenue and site visitors by 10 times. He developed partnerships and marketing strategies with many of Miami's most powerful brands, and created viral editorial strategies that highlighted the city's greatest influencers. Additionally, Aaron became more involved with his community, sitting on committees and raising funds for Baptist Health, Miami Children's Museum, Miami Children's Hospital, YoungArts and many more. Aaron is currently a board member of Miami Theater Center and in 2015 was honored as a Miracle Maker by the Women's Committee of Big Brothers Big Sisters of Greater Miami. That same year, Aaron returned to the stage playing Richard Sherman in The Seven Year Itch at Miami Theater Center. His new media venture, Current.Miami, is a video-based digital media platform with an emphasis on storytelling.