Victor's Story: Guardian ad Litem in Miami-Dade
When Voices for Children, the guardian ad litem program in Miami-Dade County, asked Current.Miami to help tell Victor Pulido's story, we had no idea what to expect.
Pulido was born in Nicaragua where he suffered great abuse as a child before becoming a drug-runner for her mother's husband. After being detained in Texas, Pulido ended up on the streets of downtown Miami.
From there, Victor's story is horrific, enlightening and inspirational. Through the work of two empathetic women who have acted as his voice, Victor has been able to graduate high school, fight for our country and attend college. He is now slated to begin law school.
His is a story of perseverance and courage, an immigrant who has overcome great obstacles to earn the opportunity to live the American Dream.
Listen to Victor's story in his own words and through the words of those who have helped him.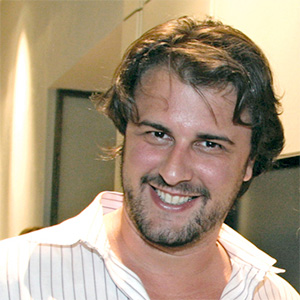 Aaron Glickman is a Miami native. After earning his degree in theatre from Florida State University, Aaron headed west to Los Angeles where he lived and worked for a decade. In 2006, he came home to launch Luxury Condo Living magazine – a print publication that covered the luxury condo lifestyle. As the impending real estate crash loomed, Aaron identified SocialMiami, a society blog with highly targeted following. After creating a business strategy designed to transform the platform into an online glossy magazine, Aaron became publisher, and the platform increased in revenue and site visitors by 10 times. He developed partnerships and marketing strategies with many of Miami's most powerful brands, and created viral editorial strategies that highlighted the city's greatest influencers. Additionally, Aaron became more involved with his community, sitting on committees and raising funds for Baptist Health, Miami Children's Museum, Miami Children's Hospital, YoungArts and many more. Aaron is currently a board member of Miami Theater Center and in 2015 was honored as a Miracle Maker by the Women's Committee of Big Brothers Big Sisters of Greater Miami. That same year, Aaron returned to the stage playing Richard Sherman in The Seven Year Itch at Miami Theater Center. His new media venture, Current.Miami, is a video-based digital media platform with an emphasis on storytelling.