Public at Art Basel in Miami Beach
2016 marked the fourth year that Nicholas Baume, director and chief curator of Public Art Fund, New York, curated Public at Art Basel in Miami Beach. The theme 'Ground Control' framed this year's selections, which included more than 20 site-specific works by established and emerging artists spanning 10 countries.
Produced in collaboration with The Bass for the past six years, the sector transformed Miami Beach's Collins Park into an outdoor exhibition space with significant works by Magdalena Abakanowicz, David Adamo, Jean-Marie Appriou, Eric Baudart, Huma Bhabha, Yoan Capote, Claudia Comte, Matías Duville, Camille Henrot, Glenn Kaino, Alicja Kwade, Sol LeWitt, Wagner Malta Tavares, Tony Matelli, William J. O'Brien, Anthony Pearson, Norbert Prangenberg, Ugo Rondinone, Tony Tasset and Erwin Wurm.
Nicholas Baume's curatorial focus for the 2016 show was 'Ground Control', inspired by David Bowie. Under this theme, the Public sector examined ways in which artists invent and imagine new kinds of space: physical, social and psychic.
Interpreting 'Ground Control' literally, the works invited viewers into new relationships with familiar surroundings and reframed Collins Park into a site for transformational experiences with contemporary art.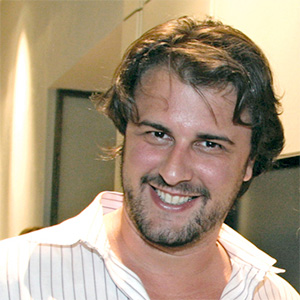 Aaron Glickman is a Miami native. After earning his degree in theatre from Florida State University, Aaron headed west to Los Angeles where he lived and worked for a decade. In 2006, he came home to launch Luxury Condo Living magazine – a print publication that covered the luxury condo lifestyle. As the impending real estate crash loomed, Aaron identified SocialMiami, a society blog with highly targeted following. After creating a business strategy designed to transform the platform into an online glossy magazine, Aaron became publisher, and the platform increased in revenue and site visitors by 10 times. He developed partnerships and marketing strategies with many of Miami's most powerful brands, and created viral editorial strategies that highlighted the city's greatest influencers. Additionally, Aaron became more involved with his community, sitting on committees and raising funds for Baptist Health, Miami Children's Museum, Miami Children's Hospital, YoungArts and many more. Aaron is currently a board member of Miami Theater Center and in 2015 was honored as a Miracle Maker by the Women's Committee of Big Brothers Big Sisters of Greater Miami. That same year, Aaron returned to the stage playing Richard Sherman in The Seven Year Itch at Miami Theater Center. His new media venture, Current.Miami, is a video-based digital media platform with an emphasis on storytelling.